0300 Numbers - 12 Months Free Service
At Core Telecom, we appreciate the challenges that charities face. So we would like to donate a completely free 03 number package to encourage more calls and donations!
Our donation includes a free number, no monthly fees and free IVR services. This includes a complete call management package to enable you to handle incoming calls professionally and efficiently. You will also pay no costs to receive inbound calls for 12 months, and then just 0.5p per minute to cover your service costs.
Reserve Your 0300 Number Now
Many of the UK's largest charities have already moved over to 0300: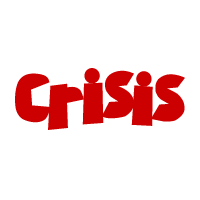 Reserved for Uk Charities
Ofcom has reserved the 0300 number range specifically for UK charities and the public sector.
Calls to these numbers are extremely low cost, from both landlines and mobiles, with all calls included within mobile bundles making the calls effectively free.
You don't have to change your phone number straight away you can phase an 0300 number in as quickly or slowly as you wish. Provide it alongside your current number or introduce it with a new campaign – we will support you every step of the way.
0300 Numbers Available
As 0300 is a relatively new number range many of the very best numbers are still available.
Advertising a highly memorable phone numbers instantly boosts the visibility of your campaigns and ensures it is easy to remember.
Our Most Recent Charity Projects
0300 helpline in partnership with Disabilities Trust to support BBC Louis Theroux documentary on brain injury.
New 0300 contact number for Bright Shadow with additional call services.
Highly memorable number for a helpline for homeless people in Leeds, in partnership with St George's Crypt.
Main contact number with complete call management features for Dreams & Wishes.
SMS 'text to donate' service for Acorns Children's Hospice which was launched at Aston Villa FC.
Our Charity Experience
Our charity partners are delighted with our service and our dedicated team of expert account managers.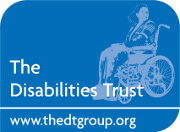 The support of companies such as Core Telecom helps us to make a real difference to people's lives. Core's donation of the helpline and their wider support for the Trust is warmly welcomed.

– Barrie Oldham, Chief Executive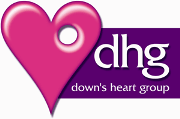 I just wanted to say that your service has been GREAT. Really helpful from very first enquiry right through the process and fast response to any issues (our fault not yours!) We've been really impressed by the answering service and are already finding the virtual switchboard a better way of managing our limited resources by directing calls to the appropriate person automatically. We are sure that as we grow and use the system more, we will find more ways of utilising it to support our charitable objectives. Thank you.


Our 03 number helps us provide a low cost way for the public to get in touch and access our services easily. We want to ensure we are able to help as many children and families as possible so our incoming calls are vital to letting us speak to them directly.

– Tony Curtis MBE (Formally NSPCC) – Chairman – Dreams & Wishes
Our Charity Solutions
0300 Numbers
Charities are now using 0300 numbers as they work in exactly the same way as other non-geographic numbers but they cost the same to call as standard 01/02 landline, and are even included in people's free minutes so they are cheaper/free to call, even from mobiles.
Call Management Services
Why pay for expensive services when you could have control of advanced call management services such as number mapping, IVR and time based routing via our Call Command Portal?
SMS 'Text to Donate'
An efficient and lucrative fundraising channel which capitalises on the high penetration levels of mobile phones. Advertise a short code with a set price point, with the cost acting as a donation to your charity.