We are proud to work with some of the leading brands in the UK. These case studies and testimonials are just a few examples of what some of the businesses who have used our services over the years, have to say about us.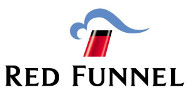 It quickly became clear that Core Telecom were head and shoulders above our existing provider and indeed the wider market. They delivered an outstanding proposal and their team ensured the porting process was incredibly smooth. We are delighted to have chosen Core Telecom as a key supplier and look forward to many years of a very successful partnership.
– Jit Desal, Head of Customer Services
Porting numbers can often be a traumatic period in any business, but with Core Telecom we were helped every step of the way. With an account manager on site all week to help with teething issues, Core Telecom couldn't have been any more helpful.

We upgraded sites in Leeds and Manchester to the VoIP system and received a top class service. Not to mention the cost savings and new features that came with the hosted solution.
– Matthew Dews, Head of IT
Core Telecom has provided inbound services to Chums Limited for over 3 years. The professionalism, integrity and the valuable, impartial advice which they have provided over the years has been excellent. In addition they have been able to provide an outstanding rate on our 0871 numbers which has further increased our overall revenue stream and helped our profitability.

I look forward to continuing working with Core Telecom and would happily recommend their services to any other business.
– Nick Clancy, Head of Operations
We originally started working with Core Telecom back in 2014 after they approached us to discuss the service we received on our 0844 telephone number.

It quickly became clear that what they were proposing was not only really simple to understand but would make complete commercial sense to take advantage of. Their service ever since has been fantastic, both their team and inbound call service has never let us down. Plus, our out payments are with us every month without fail. We wouldn't hesitate to recommend their hassle free and reliable service.
– Kim Foulkes – Directors Assistant
House Simple is an award winning online estate agent who offer a full property selling service right through to completion. We migrated from an 0845 number to 03 as we wanted to offer our customers a low cost number while still maintaining the same level of professional call handling.

From our initial contact the team at Core Telecom could not have been more helpful and our expert account manager had our number connected straight away. We wouldn't hesitate in recommending their service.
– Tom Holmes, HouseSimple.com
Parenta began working with Core Telecom in 2009, having originally operated an 0844 number. As an organisation we made the decision to migrate to a Freephone number, and with help from our expert account manager now use an 0800 as our main contact number.

We've always been delighted with the service we've received and the Core Telecom network has never let us down. We wouldn't hesitate to recommend them.
We picked Core Telecom because their pricing was competitive and it was easy to select the number we wanted and to get the service up and running all online. The service and integration with our phone systems so far has been seamless and we would happily recommend them to others.

We have a complicated, timed and response driven phone menus all made very simple by the online management portal. We have worked with Core for several years and always received an efficient and highly professional service.
Core Telecom provides hundreds of inbound lines to Wyevale Garden Centres head office as well as its local garden centres. These lines include national customer service numbers, local garden centre and restaurant numbers and eFax numbers saving our business time and money by converting faxes to email and delivering them wherever they are needed.

We have complicated, timed and response driven phone menus all made very simple by the online management portal. We have worked with Core for several years and always received an efficient and highly professional service.
– Darren Mogg, Online Development Manager
We've worked with Core Telecom since 2012 and have always been delighted with the service we've received. We have a series of 03 and 0800 numbers with them which we utilise for our inbound calls across our company. We also utilises their call management services to help us create an efficient calling handling service. Our numbers are highly memorable and ensure we advertise customer friendly and professional telephone numbers.

Our account manager is very approachable and always on hand to answer any questions. We look forward to a continued relationship in the future.
Compass Community is one of the leading independent foster care agencies in the UK and is currently working with thousands of foster carers all over the country.

As the agency looks to recruit more and more foster carers, we needed to look right across the UK, so approached Core Telecom to help us present a nationwide image. By choosing an 0800 number, we encourage more callers, as the calls are free! We were delighted with how quickly the number was up and running and the service we have received has been brilliant!
– Luke Robinson, Compass Community
At SleepKings we are more than happy with the service that Core provides. We recently added another number to our range, and our dedicated account manager couldn't have been more helpful, and the setup was quick and easy, our number was active almost straight away.

Our numbers, and our call management packages, enable us to handle the large volume of calls that we receive in a professional manner.
Prestige Flowers are one of the UK's leading online flower delivery services. Having worked with Core Telecom to deliver inbound telephony to another part of our business, we didn't hesitate that to expand our partnership for Prestige Flowers.

Our 0844 number has created a new revenue stream through our rebate, which is paid on time every month. The whole team at Core could not have been more helpful, and we look forward to a continued relationship with them.
Core Telecom has provided inbound services to Acorne PLC for over 3 years. The professionalism, integrity, and the valuable, impartial advice which they have provided over the years has been excellent. The reliability of their network, support and consultation has enabled us to provide an excellent service to our customers and the online portal 'Call Command' is a great tool to manage our number ranges and see our traffic.
– Donna Elliot, Acorne PLC
The Schoolfriend Club was set up to provide high quality, affordable childcare in schools across the UK. We contacted 08Direct in 2011 to set up an NGN as our main contact number. The initial setup was hassle free and as the business has grown so have our amount of calls, so we have introduced more services. Our dedicated account is always offering a helping hand
– Rachel Griffiths, The School Friend Club
Swimming Nature has thousands of people attending its lessons each week in many different locations, so it was important for us to use a contact number that didn't link us to a single town. Our gold 0844 number gives us just the national image we wanted and helps to encourage more and more people to learn to swim.
– Andrew Arkley, Operations Manager
At JT Spas we supply a wide range of luxury bathroom furniture, bathroom suites and accessories. We have worked with 08Direct since 2010, using a wide range of their non geo numbers and online services. We have always found their team helpful, and their systems have never let us down.
After speaking with the team at Core, we didn't hestiate than to connect our numbers with Core Telecom. We have also taken full advantage of the additional services available and reguarly access Core's Call Command portal to edit our plans.
We are working hard to create a leading edge and unique brand image for Mayfair Venues. So we selected a highly memorable 0333 number which definitely stands out from the crowd – customers regularly comment on it – and has undoubtedly increased both our calls and sales. We are planning to add additional services to it in the near future, in order to manage our calls even more efficiently.
– Fiona McKinna, Director
Bodybarn provides its clients with a unique hair, beauty and holistic treatments and we have built our reputation on the skill enthusiasm and professionalism of our staff. But our clients' experience starts long before they walk into the salon – it begins from the time they visit our website and choose to make an appointment. We believe that clients shouldn't have to pay to book an appointment so we use an 0800 number as it provides our clients with a free call. This shows them we really care and has the additional benefit of encouraging more clients to call us
– Tamara Bonnar, Managing Director, Bodybarn.com
Breakerlink finds the cheapest, guaranteed parts for cars, vans and 4x4s. We use non geographic numbers from Core Telecom because they help us to deliver an excellent service and keep our prices low because of the rebates we get on our call traffic
– Justin Smith, Breakerlink
Our 0844 numbers are a key part of our business and we have been very impressed with your service. The services always run smoothly without incident, and our rebates are always paid on time. It is exactly what you want from every supplier!
– Anthony Ryan, Origin Storage Limited
We've operated an 0800 number for some time but over a long period had become frustrated with the service we received from our provider.

I originally contacted Core Telecom to discuss our options and their friendly team explained how simple it would be for us to port our number over to their network. We'd experience no extra costs or service interruption, and even save money as they're rates were far more favourable. They took away the hassle of having to speak to our current provider who actually then deactivated and released our number without notification. In a mad panic I contacted Core who got to work straight away, within hours their engineers had built our number on their network and we began receiving calls straight away.
– Natalie Eichmann – Head of Sales & Commercial Development
Core Telecom's service gives us a unique edge and is a great addition to our advertising proposition. Early indications are that our advertisers love it, so crucially, not only will we increase the volume of adverts we are publishing but the call revenue will be a valuable boost to our bottom line
– Enzo Testa, Managing Director at Archant
Core Telecom have been great help to our business. We needed an 0844 number to help deal with our enquiries and Adam was more than happy to help. It was setup very quickly and we could use it within a day or so. I would be happy to recommend Core to anyone looking for telephone services.
We train companies on delivering an excellent customer experience so it is important that we practice what we preach. Our 08 numbers give us a really professional image and allow us to handle our calls really professionally.
– Morgan Wilson, Sales & Marketing Director

The level of service has been outstanding; our account manager is always quick to respond and happy to help. We use the 0800 number service which gives us the opportunity to track calls and we have seen an increase in levels of response rate since we began the service. The call statistics are a fantastic tool for monitoring the success of marketing campaigns and have been invaluable in determining which campaigns to continue with and which campaigns to run in the future.
– Samantha Carvis, Sales & Marketing Manager at Q-Park Limited
Over many years Core Telecom have provided independent advice, proactive Account Management and you have consistently delivered calls to our departments with no distribution of service
– Amanda Stewart, Commercial Estates Administrator
Sourcing City provides free promotional product quotations to corporate buyers from the top UK sources & suppliers of promotional products from around the world.

Our 08 numbers have helped us separate out our individual business streams to make a more identifiable incoming call process. Not to mention the fact we can now take advantage of income from incoming non-customer calls. These historically would have been dead time and money, but at least they now contribute something towards our time.
– Ella Long, Sourcing Planet
We have set up an 0844 number for our website, external marketing and partner relations. 08Direct have accommodated our ever-changing needs and fast paced requirements, for us this means our customers never lose out on a great service. Our dedicated account manager is always on hand to provide help and advice.

Here at buzzvans.com we have been extremely satisfied with the level of service from you in today's financial climate. Your prices are extremely competitive and we have already referred some of our very loyal customers to you who are in the market for the business package I have with yourselves.
In my capacity as a broker for a number of large international and domestic clients, I've been really impressed with the high level of service, expertise and genuine innovation that seems to come "as standard" at Core Telecom. From technical support right through to accounts and from account management right up to board level – the extraordinary support that we've received has been a crucial factor in helping my clients develop a secure and successful long term business in partnership with Core Telecom.
– Jarvis Todd, Managing Director, THT Consulting Ltd
Core Telecom was chosen to supply all our telephony voting needs, allowing a first class voting system through their committed service and provision of a comprehensive end to end solution.
– Matthew Mansfield of National Lottery Good Causes
My Local Services is a professionally run UK Business Directory, specialising in assisting Small and Medium Businesses reach their marketing potential. Core Telecom has been one of our key suppliers for many years and provides us with a call tracking solution that allows us to monitor the effectiveness and performance of individual business listings. We have worked closely with the Core Telecom technical team in implementing an automated system and they have become a long standing and trusted partner.
– Steve Richardson, Managing Director
We're really happy with you, we love the company, as you're always happy to help us develop our services further. We love the new tools and services being developed and can't wait to play with new features as they're released.
– Kat Pettit, Business Manager at Clayton Horsnell Ltd
Cabmania operates an online marketplace for Taxi bookings. We work all across the UK and we were looking for a quick and easy to implement solution to connect between our taxi and minicab operators with our customers. We chose Core Telecom for several crucial reasons. Their products and prices were exactly what we wanted but importantly we found that they were very responsive to our requests and really bent over backwards to meet our needs. In addition, their API meant that we could easily integrate their solution to our website, giving us fully automated control over telephone number allocation and assignment. I would have no hesitation in recommending Core Telecom to other businesses because they provide an outstanding service, are extremely professional and responsive, and their API has given us seamless integration with our website. I couldn't ask for more and am grateful to the Core Telecom team for all of their support and efforts.
– Golan Shay, www.cabmania.com Cabmania Ltd
Core Telecom has been providing our surgery with a hosted phone system since 2016 and we whole-heartedly recommend them to anyone. Their understanding of what we need as a GP surgery was evident from our first meeting. The customer service has been amazing and they have helped us with any changes we've needed in line with the changes in our practice needs.
Shiad Mohamed – The City Medical Practice
Being a doctors surgery we are extremely reliant upon our phone system and need it to work 100% of the time. Core Telecom have provided us with a system that works perfectly, but with added disaster recovery we get peace of mind too. A fantastic company, and very friendly.
Sumandeep Thind – Thornbury Medical Centre