Testimonials from some of our charity and not-for-profit customers:

The 03 number that has been supplied by Core Telecom has played a big part in raising the awareness of our charity. It provides a free way for potential supporters to contact us and get involved in our work
– Sian Kosinski, Dreams & Wishes
Core Telecom was chosen to supply all our telephony voting needs, allowing a first class voting system through their committed service and provision of a comprehensive end to end solution.
– Matthew Mansfield of National Lottery Good Causes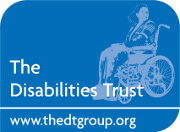 The support of companies such as Core Telecom helps us to make a real difference to people's lives. Core's donation of the helpline and their wider support for the Trust is warmly welcomed.
– Barrie Oldham, Cheif Executive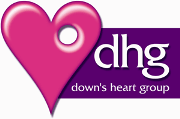 I just wanted to say that your service has been GREAT. Really helpful from very first enquiry right through the process and fast response to any issues (our fault not yours!) We've been really impressed by the answering service and are already finding the virtual switchboard a better way of managing our limited resources by directing calls to the appropriate person automatically. We are sure that as we grow and use the system more, we will find more ways of utilising it to support our charitable objectives. Thank you.
– Penny Green, Director, Down's Heart Group
Since 2010 Core Telecom has been supplying us with out 0844 numbers for both our main enquiries line and fax service. Their services have always been reliable and calls have been consistently delivered without interruption.
– Robert Branken, Chief Operating Officer
The James Whale Fund for Kidney Cancer is the UK's leading specialist kidney cancer charity.

They aim to increase awareness and fund research into new treatments and preventions of the disease.
– James Whale Fund for Kidney Cancer