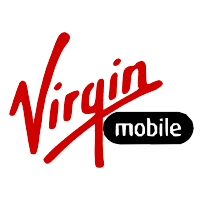 Make instant savings on your business mobile contracts and enjoy the benefits of working with an independent mobile supplier.
We'll work with you to understand your business needs and select the right network and tariff. Our team of experts can guide you through the latest handsets and the latest offers from the UK's leading network providers.
Our long standing relationships and industry reputation positions us to be able to secure the very best commercials deals for your business. Core only partners with the very best suppliers. For this reason, we offer our customers the main mobile networks. For business use, the main mobile networks deliver a range of mobile services which add value to your business and control your costs.
Why Choose Core and not go direct?
When it comes to your business mobiles there are several key areas where Core Telecom can provide something extra than simply dealing directly with the mobile networks.
Cost control and regular reviews
Dedicated account management
Intelligent reporting
Personalised support
Managed implementation
Wide choice of handsets, tariffs and platforms
Independent advice and free consultation
Core Telecom works hard for its clients, and you can rely on us to suggest innovative ways to improve the effectiveness of your business through technology. Whether it's an expansion of your mobile fleet, or a move into a fully converged telecoms solution, provides the very best impartial, unbiased consultation – as well as customer support that is second to none.
Free Tariff Audit
Apply for a free no obligation review of your current business mobile tariff and charges
Call: 0800 774 0774
Meet the mobile demands of modern business
iPhone 6S & 6S Plus
Display: 4.7″ & 5.5″ Retina
Processor: A9
3D Touch & Touch ID
OS: iOS 9
Camera: 12MP
iPhone 6S & 6S Plus
Display: 4.7″ & 5.5″ Retina
Processor: A9
3D Touch & Touch ID
OS: iOS 9
Camera: 12MP
Galaxy S7 Edge
Display: 5.5″
Processor: Exybos 8890 OctaCore
Water Resistent
OS: Android Marshmallow
Camera: 12MP
Free Tariff Review
Take advantage of our free no obligation tariff review. We'll check your costs and create a bespoke quote to meet your individual business needs.

Reduce Costs
We've helped businesses of all sizes reduce costs on their business mobiles. Speak to our team, we'll be delighted to do the same for you.

Expert Advice
Our expert team have detailed knowledge of all networks and tariffs. We'll provide fully independent and impartial advice on the best business mobile options.