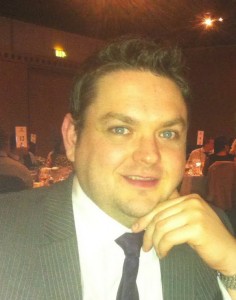 Core Telecom is delighted to welcome James Crowther to our team. James joins as Sales Director and will oversee a complete refresh of our hosted telephony products and services.
James has worked in the telecoms industry for over 15 years, and has specifically been involved in hosted solutions since the technology was first launched in 2007. He will build on our already strong partnership with Gamma to add Horizon to our product portfolio.
Upon joining Core James commented: "I was delighted to be given the opportunity to join Core Telecom. The company has a great reputation within the industry for service and deliverability, and their customer base speaks for itself. I'm looking forward to working with their fanastic team to introduce horizon".
Core's CEO Mahmood Mazhar "We welcome James at a really exciting time for Core Telecom. For many years we've prided ourselves on our independence and industry leading inbound service. The introduction of Horizon alongside James joining our team maintains our ambition to stay at the forefront of the telecoms industry".